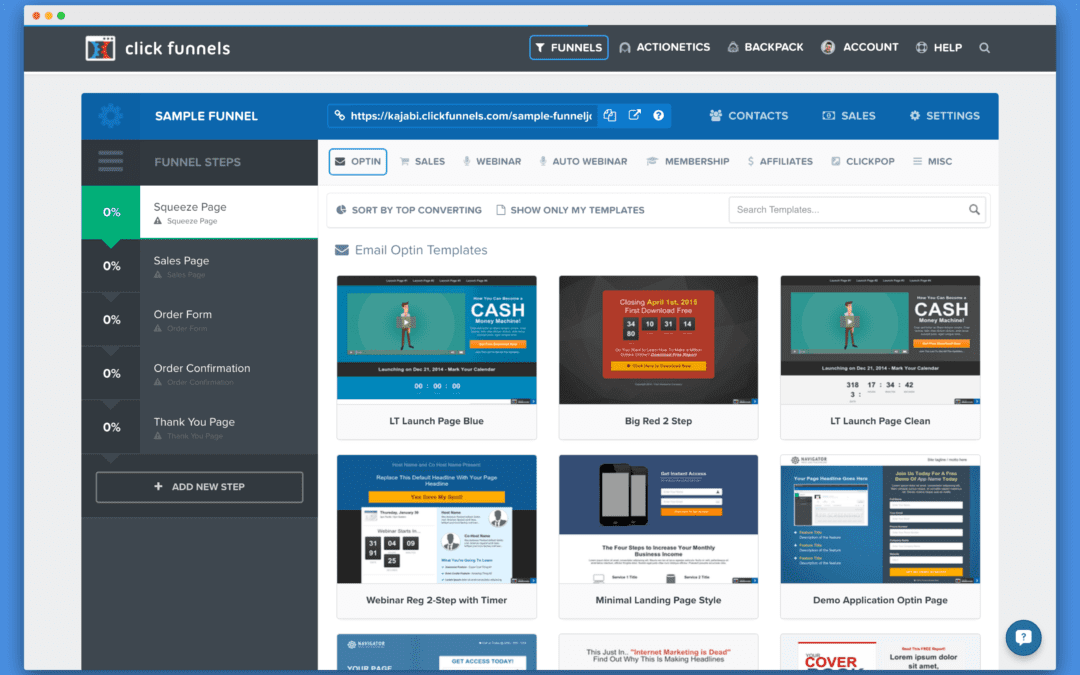 Are you struggling to grow your business? I hope you are aware of clickfunnels. But if you still have any doubt on opt-in clickfunnels, then you are in the right place. In this blog, I am going to discuss the benefits of clickfunnels and how it can help you grow your business. I am sure it will clear all your doubts.
I understand you have spent lots of amounts to develop your products, but if you can't sell those then all the products are worthless. Thus Clickfunnels will boost your sales process. Clickfunnels is the go-to option for entrepreneurs. Thus if you are facing any difficulties to use Clickfunnels in a most efficient way, connect with our Clickfunnels experts for the free consultation.
A sales funnel increases sales through nurturing the leads. It also creates brand awareness and trust among your target audience. It will save your time and money by automating your sales process.
These are the topics which I am going to cover in this article.
A. What is clickfunnels?
Clickfunnels is the funnel builder. Its professionally designed template helps to build super attractive sales pages and Landing pages. It saves your time as you can create landing pages, build your funnel, track your funnel performance, integrate autoresponders to automate your e-mail campaign from a unified dashboard. You can launch your product, run private online courses and webinars using clickfunnels . Integrating opt-in forms in your funnel, you can generate leads for your business as well. There are many more business goals you can achieve with the help of this.
But it is always better to hire experts unless you have enough experience in working with clickfunnels. Otherwise, you will not get enough return on what you have invested in purchasing Clickfunnels. Millionify has the highly skilled clickfunnels experts who can guide you to make most out of that.
B. 16 benefits of clickfunnels
1. Easy to customize:
Building attractive landing pages is time-consuming stuff. It offers easy customization and hassle-free modification. It is user-friendly and most importantly you don't need any technical knowledge to design landing pages.
2. Professionally designed template:
Designing is a challenging and creative task. Thus it minimizes the designer's effort. It offers pre-built professionally designed template. Hence, You can complete your designs with a few clicks.
3. Easy to develop sales funnel:
If you are in online business, thus you need to create a sales funnel to leverage your business.
Let 's talk about what is sales funnel?
Sales funnel is basically a set of assembled landing pages which maps the journey of the customer from they entered into the funnel till they purchase. Funnels actually give the overview of your potential customer.
Every sales funnel basically has five stages
Awareness
Interest
Decision
Purchase
Retention
Awareness: In this stage, people come to know about your business and what kind of solution you provide.
Interest: This is the stage when people show interest in your product or services. They may come to your blog or click on your Facebook ads.
Decision: This is the stage where the customer makes their decision. Thus here you need to provide some value to convince your customer. Here you can offer some discounts or any free gifts.
Purchase: In this stage, your potential customer performs the purchase.
Retention: Once your leads become your customer, thus you obviously want to retain them. Hence, you can add a thank you page or may run upsell there.
Not all the people are not going to come at the very end of your funnel, thus you need to maps their journey at every stage of the funnel. It will give your sales team a better idea about your prospects.
Thus clickfunnels offers you all the service that you need to develop your high converting sales funnel. It covers large numbers of autoresponders as well. If you want to know more about Clickfunnels features then click here. In case if you need any help to develop your sales funnel, thus book your free consultation with our clickfunnels experts.
4. Time saver:
Developing a sales funnel is a time-consuming staff.
What are the core needs to develop a sales funnel?
Creating Landing Pages: If you want to create a landing page right from scratch, thus it will surely take lots of time. But in Clickfunnels you will get pre-build layout. You just need to customize those. Hence, it's saving your valuable time.
Integrating Apps: You need to Integrate some apps to make your funnel more powerful. Thus Clickfunnels makes that integration process faster and hassle-free.
Clickfunnels offers you a unified dashboard. From where you can meet your all requirements regarding developing a sales funnel. It's a serious time saver.
5. SSL Certification:
Nowadays ensuring security to your website is a major concern. You want to make sure that the website should have the features to prevent any malware attack. Thus Clickfunnels comes with SSL certification. It ensures 100% security.
6. E-mail Integration:
Lots of companies run a lead generation campaign by creating a funnel on clickfunnels . They integrate their funnels with facebook or any paid ads. It could be a simple opt-in form. Their ultimate goal of this campaign is to collect contact information (Email ids, phone numbers etc.) of their potential customers.
But after collecting leads information you need to nurture your leads. You should run an e-mail marketing campaign using that email list. This is where Email integration will come. Thus in Clickfunnels, you can integrate your e-mail marketing tool (Mailchimp, Zapier, drip etc.) with your existing funnel. It will automate your entire lead generation campaign.
7. Offers A/B testing:
Clickfunnels offers A/B testing. If you want to create a couple of different sets of your funnel to achieve a particular goal or want to test the performance to select the best one, thus clickfunnels offer you that too. This could save your ad budget. Connect with our experts to know more about split testing.
8. Automate webinars:
Webinar can boost your lead generation process. Thus clickfunnels helps to set up your automated webinar as well. You can host webinars right from your website using clickfunnels. It is one of the major benefits of clickfunnels.
9. Membership features:
It offers membership features. You can create clickfunnels membership site for your private contents. You can launch your online courses, any products or any of your premium services by using clickfunnels.
10. Automate Facebook ad Campaign:
As Facebook is the most preferred platform for the advertisers, thus you can most out of that integrating Clickfunnels. It will not only give you better ROI(return on Investment) but also automate your ad campaign. Thus you need minimal human support to accomplish a successful ad campaign. Connect with our experts to get better result of your online ad campaigns.
11. Payment integration:
If you want to perform money transactions in your funnels, Thus clickfunnels has its payment integration features. You can add your payment method with the landing pages. Hence, you can directly sell your products and services using clickfunnels.
12. Smart Shopping Cart:
You can design your shopping cart using Clickfunnels. It provides all the necessary features to design awesome shopping carts. The ultimate goal of the shopping cart is to convert your leads into your customer. Thus you need to assure your customers' smart decisions as well as collect transaction details. Thus clickfunnels helps in accomplishing all the above objectives during the development of your shopping cart.
13. Autoresponders:
Autoresponders helps to automate the campaign. As every business needs to nurture their leads as soon as possible to convert them into the customer, thus autoresponders automate that entire process. Clickfunnels supports autoresponders are like Aweber, Active Campaign, MailChimp, Convert kit, drip, salesforce, GetResponse, keap, HubSpot etc.
14. Leverage multiple domains:
You can connect your multiple domains and subdomains with Clickfunnels. Using the tons of quality features of clickfunnels you can leverage your multiple domains. You can run your latest sales offers or may host your webinar right from your website without spending on paid themes or plugins.
15. Analytics to review your funnel performance :
Clickfunnels has its own analytics tool. Thus you can track your entire funnel performance right from your clickfunnels dashboard. You can track each and every page's performance from your dashboard. You will get every detail are like the number of opt-ins, leads information, clicks etc. Analytics provides an overview of your target audiences behaviours. Thus your sales or marketing team will get a better idea about their potential customers. It will help them to make necessary changes in their ongoing funnel as well. They can craft more powerful strategies with the help of analytics report.
16. Unified Dashboard:
This is the major benefit of the Clickfunnels. It's an ultimate store which provides all the solutions of an online business. if you don't have a budget to run websites, thus you can meet almost similar requirements using Clickfunnels. You can create webpages, launch your product or services online, generate leads, run e-mail campaign or may use autoresponders, perform transactions and track your performance using clickfunnels. Most importantly you can manage all the operations from a single dashboard. We have the clickfunnels experts in our team who can guide you to explore more features of Clickfunnels.
C. How clickfunnels grow your business?
Businesses are run on sales. Whereas quality leads are boosting sales process. Thus using clickfunnels you can achieve both. It directly helps to grow your business. You can generate more revenues if you are able to use most of the features of clickfunnels.
These are the following ways which will help you to grow,
1. Build your E-mail list:
E-mail marketing is the oldest marketing channel. But it's still effective. Most of the companies still running e-mail campaigns and getting a significant amount of results as well.
But to build that e-mail list you need to run some lead campaigns. Thus clickfunnels is the ideal platform to develop your lead funnel. You can add a well-designed sign-up form to collect your lead information. Then you can collect your leads information from your clickfunnels dashboard. Tracking the performance from the analytics you can get a better idea about your lead funnel. Thus you can fix the loopholes in your campaign and make most out of that campaign. It will give you high quality leads where chances of conversion are high. You can also nurture those leads by using autoresponders as well.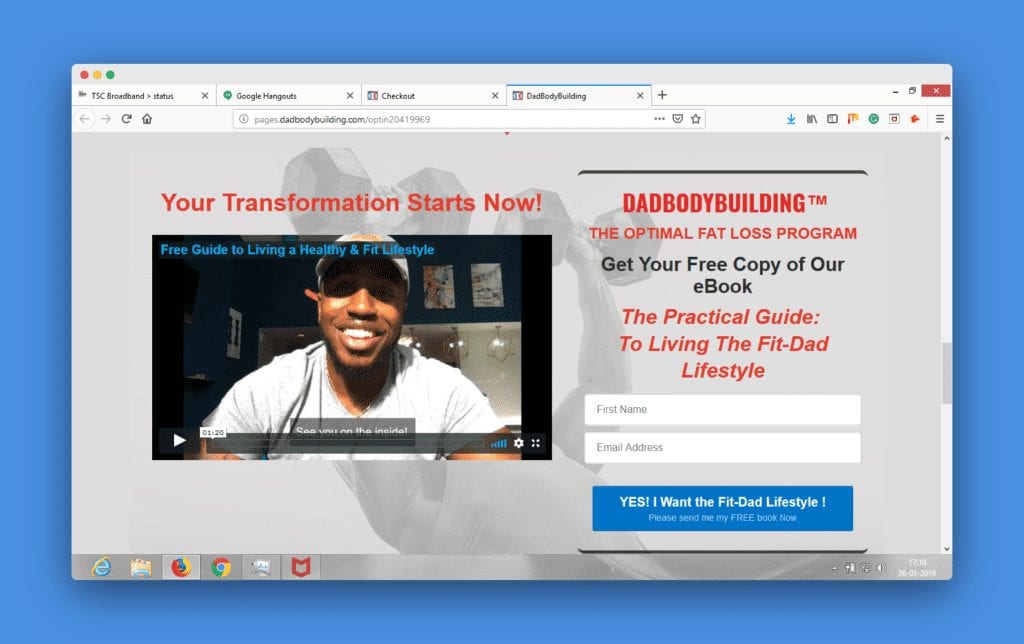 2. Develop attractive landing pages:
Landing pages are often termed as Sales pages. These are the pages which are actually designed to accomplish sales. Thus you need to design it with the relevant content and as well as with the exact call to action buttons at the right places.
Hence, Clickfunnels pre-built layouts and themes help designing sales pages. It's a simple drag and drop process where no coding is needed to design a landing page. At the same time, it's readymade templates saves time as well. You can design amazing landing pages here with little customization. It offers essential page elements which provide the flexibility on your design. It offers basic elements like Image, text, button, headline, video and input types widgets. It includes some advanced elements are like SMS sign up, pricing tables, surveys, progress bars, Facebook comments, FAQ Blocks, countdown timers and custom HTML as well. Apart from those it has a special element for your membership website.
Clickfunnels offers all the properties what makes an ideal sales page. Thus make the most use of this to generate sales. You can attach these landing pages in your website or in ad campaigns, depending on your needs.
3. Create high converting Sales funnel:
A powerful funnel can take your business to another level. As I earlier described funnels, thus now you have a brief idea on the funnel.
If you are running a business online. Then funnel should be your go-to option. Nowadays funnels are generating more revenues than websites. As people always look for a quick result thus now they are investing a lot in creating a powerful funnel.
But a powerful funnel always needs quality landing pages with relevant Call to actions, autoresponders, payment integration, a smart shopping cart, security assistance, an analytics tool to track the funnel's overall performance.
Thus clickfunnels offers all the features from a single dashboard. You need not pay for multiple tools to develop a decent funnel. You will get all the necessary tools from clickfunnels. You can create sales funnel without any prior knowledge of coding. It offers completely drag and drop easy customization features.
But still, as you are paying a significant amount monthly thus its always better consult with the experts. They will help you to explore all the features depending on your business requirements and target audiences.
4. Automate sales process:
As we are living in a digital era, running online businesses. Thus you need to automate your sales process. Just door to door sales is not going to work for your business now. You should make full use of the internet.
Thus sales funnels automate your sales process. It just not saves your money but also provide better overviews of your potential customers. It can help your sales team to prepare more effective strategies. It can give you more revenues.
An automated sales funnel performs exceptionally when you implement relevant upsell and downsell services successfully. Your current customers are always there to buy from you again, but you need to accomplish that retention by providing the right information. Thus automated sales funnel can help you to achieve a higher percentage of conversions.
But if you are unsure about how to implement those into your funnel then feel free to connect our experts for the solution.
5. Track your prospects using funnel analytics :
Every business owners want to track their prospects. But identifying a quality prospect is a challenging task. If you want to sell your product to everyone, thus you will end up with zero results. That is where most of the business suffers.
Thus funnels help track your prospects. With the help of funnels, you can filter your hot and cold prospects. Thus you can nurture your prospects in a better way. Analytics will help you to track your prospects from any stages ( awareness, interest, decision, purchase and retention) of the funnel.
Your prospects are as good as you nurture those. Use autoresponders to automate your nurturing process. You need to nurture your hot prospects as soon as possible as there are higher chances of conversions.
You can set up tracking codes or retargeting pixels in clickfunnels. You can track button clicks as well.
6. Split test your offers:
Every marketer like to perform split tests. It gives them a better idea about their ads and funnels. They can choose the best possible ad copies performing split tests.
You can run the split test at any stage of your funnel. It does not matter at which stage your potential customers are in. It will surely boost your lead capture process and generate more sales as well.
These are following three stages where you can perform split tests.
Awareness stage: This is the stage of your funnel where you attract your potential customers. You may be writing blogs or running sponsored ads to attract your potential customer. Thus you can split test your ad copies while you are running your ad campaign. You can implement text variations of your ad copies or may use different images or videos to identify the best suitable ad copy for your target audiences. It can save your ad budget as well. Other than that you can change demographics (age, gender or interest and locations) in the Facebook ad. Facebook will automatically optimize your ad and it will show the ads among those set of the target audience.
Retargeting: When you are trying to build your brand or want that your potential customer should click your ad, thus you need to perform the retargeting operation as well. Implementing this in your funnel will make your audiences familiar with your brand. You can simply start this with display ads. Just change some content in your ad copies and force your audiences to click n your ads. If you want to give any free service or products, then add word "free" on the CTAs (Call to action button). Thus use the above variations to split test your retargeting campaign as well.
Conversion: As conversion rate is critical in any kind of funnel. Every marketer used to set a goal of conversion. Different elements on your landing pages can help you to measure your conversion ratio. Thus it's important to perform the split test on your landing pages.
You may use following variations during the split test of your landing pages,
Headlines ( Long vs short)
Normal images vs infographics
Video vs gifs
Text content and colours on CTA
Different Layouts on landing pages
Client's testimonials
I have shared some generic hacks which you can implement to grow your business. Most importantly you can perform all this split test right from your clickfunnels dashboard. To know advance hacks regarding split tests, connect our experts or book your quote.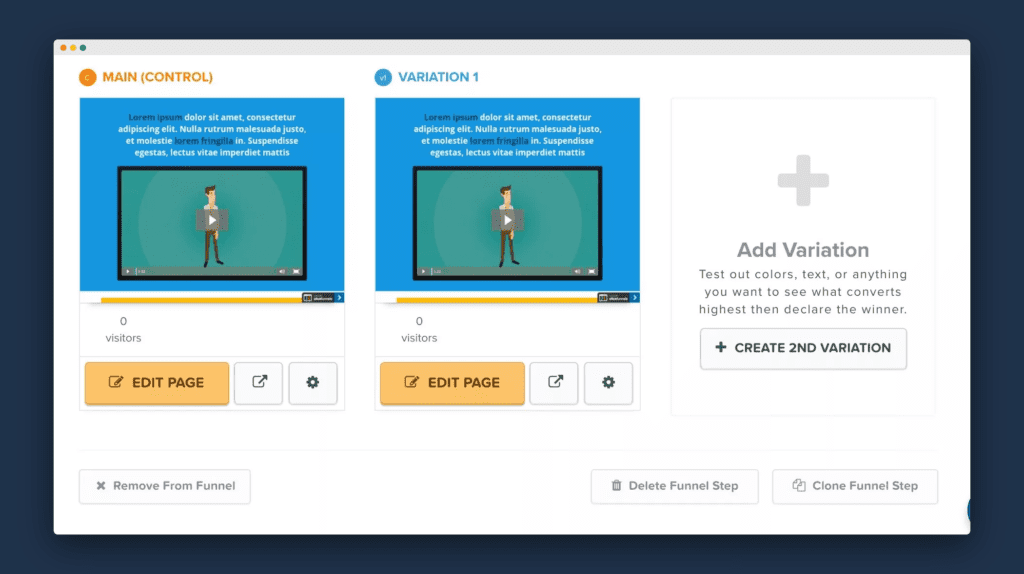 7. Implement upsells and downsells:
Upsells are basically backends offers. Funnel experts very often show them when customer about to fill there payment information for the main offers. Thus appears mostly in between checkout and thank you page. Implementing upsells offers you to earn extra money by hooking your customer's mind. But make sure those upsells offers should be relevant with your main offer. Otherwise, people will simply ignore that.
If you are thinking that you should just focus on your main offers thus you are keeping yourself behind your competitors. There are the following reasons why you should implement upsells in your sales funnel.
It boosts your average order value
Because you are earning more, thus you can spend more money on your ads.
If your upsells offers are giving you more money, thus you can minimize your main offer 's cost as well. It may help you to generate more sales for your main offer as well.
You need to map your upsell funnel to make most out of that. An upsell funnel should maintain a certain flow and it should align with the main offer.
Thus, right after Checkout pages, you need to show them upsell# 1. If they accept it to show them upsell #2. If they ignore that first upsell offer then show them thank you page or downsell.
Your upsell funnel should contain following components,
Main offer
Upsell #1 in between Checkout page and thank you page
Upsell#2 if anyone accepts upsell # 1
Downsell
Thank you page
Thus you can develop those upsells funnel by using Clickfunnels . As clickfunnels provides all the features to develop any upsell funnel.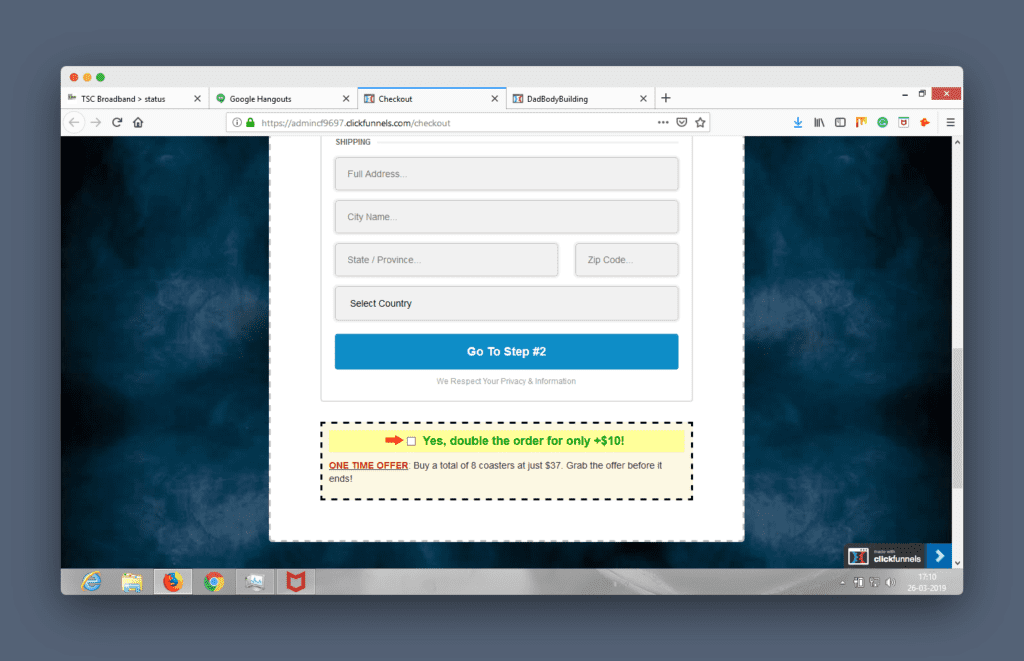 8. Launch your paid online courses:
online courses are now ruling the online business industry. But are you struggling to generate revenue for your online business? Thus you need a powerful sales funnel. It will surely increase your revenue.
Let's focus on the core needs of Online course's sales funnel:
Landing pages
E-mail marketing software or Autoresponders
Webinar software
Membership feature
How to develop an online course's sales funnel?
Understand your target audience or prepare a buyer persona.
Identify problems of your target audience.
Research on your target market and your Competitor's funnel
Publish free content regarding the solution to your audience's problem.
Use free resources to generate leads. Run Facebook Ads using Clickfunnels to collect leads information.
Run free webinar to capture leads as well.
Nurture those leads by using Autoresponders. Provide more value through your e-mail campaign.
Then create an automated email follow up series to sell your course.
Implement upsells and downsells.
Minimize the course price for a certain time.
If you have a membership website thus you can host your private courses at your website as well.
Use your sales funnel to enrol more users.
As, Clickfunnels are providing all the necessary component to developing a sales funnel for online courses, thus it should be your go-to option. If you are seeking any help in developing a sales funnel for your online courses, thus simply connect us for a free consultation. As we are just a ring away from you.
9. Create product launch funnel:
The most interesting fact about the product launch funnel is any business can use this strategy to generate more leads and sales. It does not matter if you have a big email list or not. Thus if you don't have an email list, still you can generate sales by implementing this strategy.
The clickfunnels product launch funnel basically contains 4-5 pages and well designed to create hype on your product launch among your potential customer.
These are the following composition for a powerful product launch funnel.
Opt-in page to capture leads information.
Video page to nurture and educate your prospect. You need to nurture your prospects to sell anything online. Thus it automates that process.
Use the autoresponders to nurture your cold prospects.
You can customize your funnel by adding relevant upsells on your checkout page or adding a thank you page.
You may simply check out some product launch funnel reviews to get a better view on that. we have the experts who have successfully developed product launch funnel. Thus if you have any requirement regarding your product launch funnel, simply connect us. We will get back to you.
10. Automate your webinar:
Do you host a webinar? Are you struggling to get decent viewers for your webinars? Thus it's time to make your webinar automated. Develop an awesome webinar funnel to increase the number of the registered viewer.
But before moving into the development of the funnel. You need to clarify what is your expectation from the webinar or what is the core reason to host this webinar. Also, need to understand your prospects and their problems as well.
How to develop webinar funnel?
Run Facebook ads to get your audience registered for your webinar. Build your ad copies with catchy content and call to action.
Most of the cases people shut down their ad campaign a day or two before their webinar. But it 's a mistake. You need to run the ads till the very day of your webinar, even if you see traffic is slowing down but still there always have chances of conversion. Thus it is crucial to know when you should stop your ads.
Make relevant use of autoresponders. Create an email sequence to keep reminding your prospect about the webinar. Thus it confirms that they should not forget the webinar by any chances. You can also add a calendar at the very end of your funnel to offer your prospects to set a reminder as well.
Thus webinar funnel is one of the powerful features of the Clickfunnels. You should make most out of that.
There will be the various objective behind any webinar. But one thing is common. It is the number of registered viewers. Thus experts have ample experience in developing webinar funnel. Feel free to share your struggle with us and run the most successful webinar from your website. As we are just a click away from you.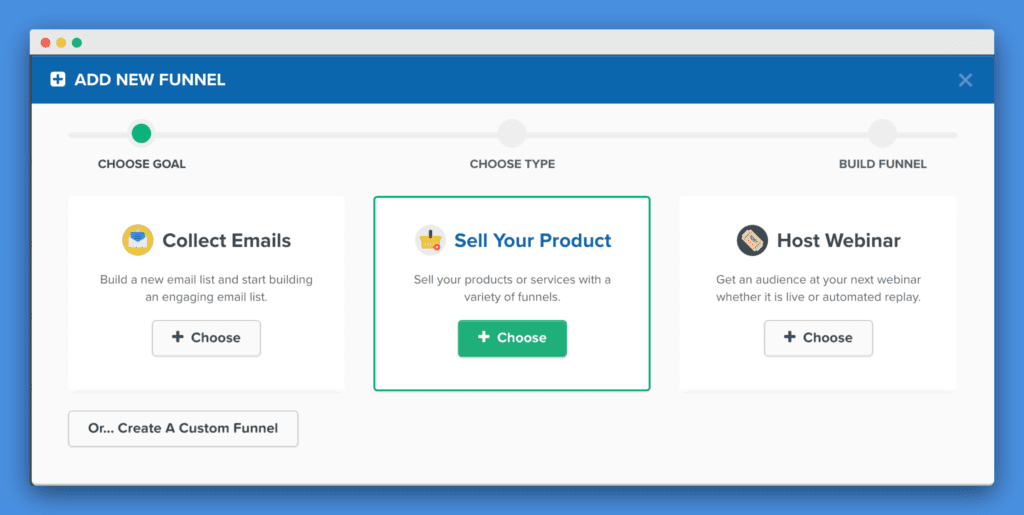 11. Develop fish bowl funnel:
This is one of the core funnels of the clickfunnels. It is basically a 2-page funnel. But you can sell anything from that. This is equivalent to fishbowls which we see at reception desks. This is where people basically put their business cards or contact details.
In case of fish bowl funnel, the lead page basically used to capture leads. Thus design it simple and easy for people to sign-up. Make sure don't put lots of field on your opt-in form. Because your prospects may feel bored to fill up all those fields. Thus only email field will do your job. Otherwise, you may lose your potential customers.
After creating that opt-in page you can offer some relevant upsell on the next page as they have already shown interest in your product or services. Hence, this two-page funnel providing you with an opportunity to sell anything.
Thus consult with the experts and implement fish bowl funnel using the clickfunnels. Now build your fishbowl funnel and integrate it with your WordPress website.
12. Network Marketing Bridge funnel:
Are you in affiliate marketing or you selling any affiliate products? Thus you desperately develop network marketing bridge funnel. As it might happen with you that, someone purchased your product using your affiliate link but you did not able catch their e-mail ids. Thus you are facing difficulties to find them again. This is the reason you should opt for this funnel.
At first, you need a landing page to capture the leads. Give any freebie like a free ebook or video training related to your product which you are selling. It will help you to capture the lead's information.
Then after registration, you need to show a page where they can download free gifts or watch the videos. Make sure there should be a large call to action button to redirect your potential customer to go to the affiliate product page.
Thus basically you need 3 pages to develop your network marketing funnel.
An opt-in page
A bridge page
Your affiliate product's page
Another benefit of designing your network marketing funnel using Clickfunnel is, after signing up with clickfunnel you will automatically join their affiliate program as well. Thus build your funnel with Clickfunnels and earn affiliate commissions at the same time.
Conclusion:
Hey, I hope all the above points have clear your all doubts regarding clickfunnels. Thus if you are in online business or experience in marketing, then you should start using clickfunnels. Clickfunnels is an asset for all entrepreneurs. I have mostly discussed the benefit of the clickfunnels. But to be honest it's monthly cost is a little high. You may check out the clickfunnels's pricing. Thus if you have enough budget to afford clickfunnels, then don't look for other tools. As clickfunnels is the best funnel builder in the market. But as you are investing a lot in the clickfunnels , thus make sure always take help from the Clickfunnels experts to make most out of that. You definitely want to achieve maximum ROI (return on investment). As our clickfunnels experts ensure that. Now transform your organization into a million dollar company implementing benefits of the clickfunnels successfully.